Multiple offers : 7 strategies to stand out from the competition - Important points
In a seller's market, the number of properties for sale is not sufficient to meet the demand. It is not uncommon for more than one buyer to be interested in the same property, and this is even more the case in the more desirable areas of the city of Montreal. As a buyer, you can sometimes find yourself in a multiple offers situation and overbidding, which can seem tricky and even discouraging. However, there are several strategies to consider in this situation to increase your chances of winning.
Here are 7 that can help you :
ItDefine what criteria are really important to you when you begin your search for a new property. If your criteria are not well defined, you may not have enough time to evaluate the neighborhood and the characteristics of the properties (neighborhood schools, number of rooms needed, maximum budget, etc.). By having clear criteria, you will reduce stress and focus on the opportunities that really meet your needs.
Work with an experienced real estate broker
In a multiple offer situation, the selling price is usually higher than the asking price. A real estate broker who knows the Montreal market well will be able to advise you on the price at which a property should sell and help you set the right price for your offer.
His knowledge of neighborhoods, recent transactions and the legal aspects of a real estate transaction will give you access to all the information you need to make informed decisions. In addition, he will be able to put his network of trusted professionals (appraisers, mortgage brokers, notaries, etc.) at your disposal so that you will be ready when the time comes to fulfill the conditions of your promise to purchase.
Get a mortgage pre-approval and proof of funds
It is important to know that in a multiple offer situation, you will not be able to know the conditions offered by the other buyers, including the price. Although the seller's broker must advise you of the number of offers, no other element can be mentioned.
In order to demonstrate your intentions and commitment to the seller, it is strongly recommended that you obtain a mortgage pre-approval from your financial institution in addition to your down payment. This letter will demonstrate to the seller that you are not financially locked in. You can also obtain a proof of funds which will further reassure the seller.
Find out what conditions are important to the seller before you make an offer
The price is not the only element considered at the time of a purchase. In fact, other clauses such as the occupancy date play a major role in the sellers' decision. If you are flexible with the date of signing or taking possession, or with inclusions/exclusions, talk to your broker or the seller's broker (if you are buying alone). They will be able to give you more details on the sellers' expectations.
The more your terms accommodate the seller's preferences, the more likely you are to get their attention. There is also the option of making an offer not conditional on an inspection. Although this option is more risky, it is best to discuss it with your real estate broker first.
If the seller wants 48 or 72 hours, do not try the option of reducing the time to 24 hours. This may have a negative effect, rushing the seller who is receiving multiple offers.
Introduce yourself and your projects
Sellers are often emotionally attached to their property, they often want to know the next people who will live there and their plans. By taking the time to write a presentation letter, prepare a video or a photo collage, you increase your chances of showing that you are the ideal buyer. Don't forget to present your family, your projects or your background, they might recognize themselves in you!
Opt for short deadlines for the completion of requirements
It is suggested to set deadlines as short as possible, while remaining realistic. A serious and ready buyer should have all the information ready in case of an accepted offer to start the process. Consult your inspector in advance to find out the minimum notice period he needs, or your bank or mortgage broker for financial approval deadlines.
Consider upgrading your offer or accepting the 2nd rank
If you find the property of your dreams or are looking for a home in an area where listings are scarce, discuss with your broker the option of increasing your offer. Offering your highest price may get you the property you want. If your offer is not accepted, and you have a strong interest in the property, you can put in a second offer. This option ensures that your offer will be accepted if the initial offer falls through.
Some additional tips from our team of brokers
The Montreal market is as active as ever and properties are selling at a record pace. It is therefore strongly suggested to act quickly. Don't wait for the visit to see the street or the area of the property. Come by during the day and evening to see the façade and exterior, and if there is an alley, visit it. Respect the seller's requests regarding the deadline for submitting offers.
If you choose a real estate broker, take the time to check out the reviews of buyers and sellers on Google, to see what they thought of the service offered. After all, it's people like you who will give you a real idea of what to expect.
Choosing a team of real estate brokers can be more advantageous since you benefit from the expertise of several professionals constantly. Consult our article on the reasons to choose a real estate team to learn more.
Happy searching, and especially happy transactions!
Do you have any questions? Contact one of our real estate brokers.
See more real estate news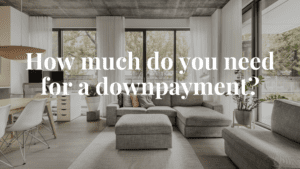 Buyer Information
What is a down payment – Key informations Buying a property is an investment involving different stages. An essential step in this process is to
Lire la suite »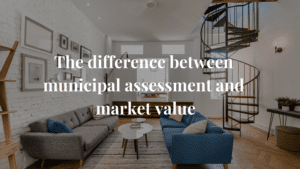 Buyer Information
Understanding the difference between municipal assessment and market value – important points When buying or selling a property, one of the first questions that arises
Lire la suite »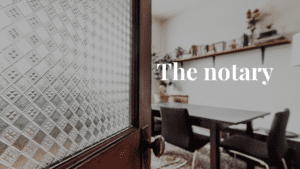 Buyer Information
Sellers and buyers: what are the costs to pay at the notary and the mandatory documents to provide? – Key information In a real estate
Lire la suite »