Is renting your property on Airbnb legal in Montreal?- Key Information
This is a question that has been on everyone's lips for a number of years. Indeed, it is not uncommon for our buyer clients to want to acquire a property for short-term tourist rentals, through the Airbnb platform. It should be noted that it is legal to rent under the Airbnb platform in the metropolis, but under different conditions.
As of May 1, 2020, the Act respecting tourist accommodation establishments indicates that for short-term tourist rentals (or "tourism residence"), that is less than 31 days, the owner must have an establishment number and a certificate of classification to put his property on Airbnb. Without these documents, the use of the platform would not be legal.
Bill 67 was subsequently introduced. Among other things, this new law allows Quebecers to rent short-term in their principal residence. This law will override the municipal law in force from 25 March 2023. That said, municipalities will be able to use a referendum process to limit the offer of tourist rentals in their territory. Our real estate brokers help you better understand the different characteristics between a principal and secondary residence:
A principal residence must meet certain conditions:
• It is a place of life – real estate (a house, condominium unit, plex apartment, cottage etc.)
• You own it (or with someone else)
• You, your spouse, common-law partner, child (etc.) occupied the space during the year
• You have designated the property as your principal residence
A secondary residence is defined as:
• Any property that is not your principal residence (an apartment, cottage or any investment for rental purposes)
• These housing units are referred to as 'tourism residences'
What are the penalties for not having a licence?
It is Revenu Québec's duty to ensure that the law is respected. Over the years, inspectors have had the task of administering fines ranging from $2,500 to $25,000 per individual who circumvents the law.
Boroughs: what are the regulations surrounding Airbnbs?
In Montreal, each borough has different regulations. Indeed, some areas of the metropolis are more severe than others concerning tourist residences. These are residences that are regularly offered for short-term rental to tourists.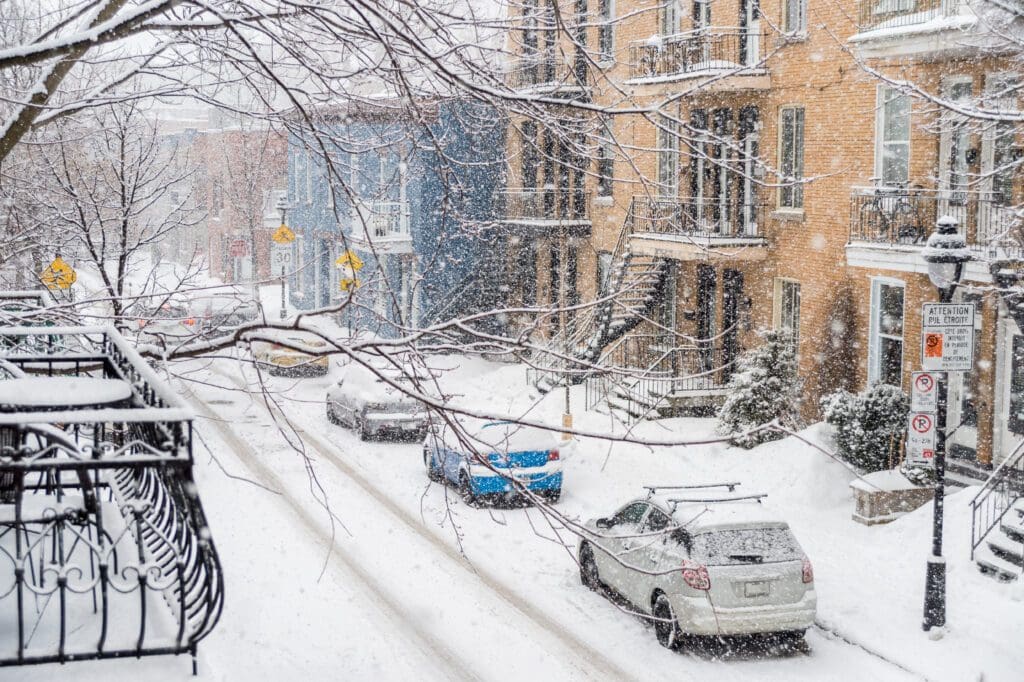 In the Plateau-Mont-Royal, the rental of tourist residences is only allowed on:
• Saint-Laurent Boulevard between Sherbrooke Street and Mont-Royal Avenue;
• Saint-Denis Street between Sherbrooke Street East and Gilford Street.
The occasional rental of a principal residence is allowed throughout this district.
Rosemont-La Petite-Patrie
The operation of tourist residences, bed and breakfasts or hotel-apartments is authorized in Rosemont-La Petite-Patrie only:
• at the location of Plaza Saint-Hubert on Saint-Hubert Street, north of Bellechasse Street and south of Jean-Talon Street East.
Villeray-Saint-Michel-Parc-Extension
This type of tourist rental is only accepted in Ville-Marie:
• on Sainte-Catherine street, between Saint-Mathieu and Atateken streets.
The occasional rental of a principal residence is allowed in most of the borough, where residential use is allowed.
Tourist residences must be in residential buildings located on these streets:
• Notre-Dame West street, between Rose-de-lima and Charlevoix streets;
• Peel Street in the Griffintown area
• Wellington Street in the Griffintown area
• du Square-Gallery street, between des Bassins street and the Lachine Canal.
In addition, two tourist residences must be separated by at least 150 metres from each other.
It is not possible to have a tourist residence in Ahuntsic-Cartierville.
Mercier-Hochelaga-Maisonneuve
In Mercier-Hochelaga-Maisonneuve, tourist residences are only permitted in buildings with four or more units, as well as in areas where businesses are located.
Would you like to know if the operation of a tourist residence is allowed in your area? Click here.
What steps do I need to take if I want to put my property on Airbnb?
• First of all, verify with your borough's permit desk to see if your property is in a short-term rental area;
• You must then contact the Corporation de l'industrie touristique (CITQ) and apply for a classification certificate;
• When applying, it is important to provide a Notice of Compliance – Tourist Accommodation Establishment signed by the municipality. This form is available on the CITQ website;
• Once your permit is received, it must be posted on the premises. It indicates all activities and exercises authorized under the Planning By-law;
• All permits issued are related to the establishment and its operator.
As mentioned earlier, since 2020, the Act respecting tourist accommodation establishments in Quebec has required a permit for short-term tourist rentals, such as Airbnb. Previously reserved only for secondary residences, Bill 67 now allows short-term rentals to be made in principal residences. This new law will came into force on March 25, 2023.
If you want to develop a tourist residence, meaning renting your principal or secondary property for a period of less than 31 days, it is important to inquire with your borough, especially at the permit counters, to check if this is possible. If this is the case, make sure you get all the necessary documents to rent your property legally.
To access the regulations surrounding short-term tourist rentals in the 19 boroughs of Montreal, click here.
Questions about short-term rentals? Contact a real estate broker on our team now.
Read more from our real estate blog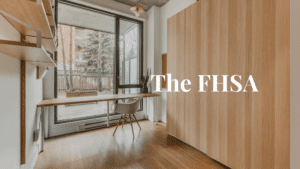 News
The FHSA – Key information Buying a home is an important investment that can lead to one of your best investments for life. There are
Lire la suite »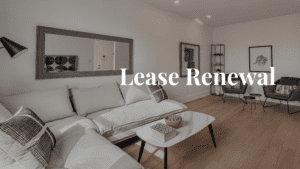 Buyer Information
Lease renewal : the important points As the deadline for lease renewal approaches, it is appropriate to point out a few details of the law
Lire la suite »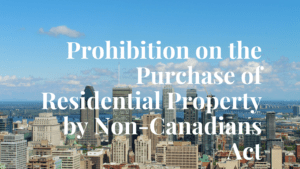 News
Prohibition on the Purchase of Residential Property by Non-Canadians Act The Government of Quebec outlined many housing measures in its last budget. These measures included
Lire la suite »