Selling before buying or buying before selling? - Key Information
Should I sell my property before buying one or buy before selling my current property? Many people ask this question because of uncertainties in the process of selling and purchasing real estate.
Our real estate brokers, experts in Montreal neighbourhoods, believe that selling before buying is the best option.  That said, each case is different and we will try to give you a picture of the advantages and disadvantages of the two scenarios in order to help you.
Fear of the unknown leads some individuals to opt for this sequence when they are looking for a new property. It is more precisely the fear of not finding the property that meets the criteria of purchase after receiving an interesting offer on their real estate that is at the heart of their concerns. That said, buying before the sale can be an attractive option in the case of a cash purchase.
Advantage of buying before selling
• More time: Aside from your personal constraints, you have all the time you need to do your real estate searches.
Disadvantages of buying before selling
•  A purchase offer conditional on the sale: In the case where the buyer must sell to recover the proceeds of the sale in order to finance a new purchase of a property, when he finds the desired property, the latter must submit a purchase offer conditional on the sale of his property. Otherwise, there is a significant financial risk or a much higher purchase cost. Until you have an unconditional offer to purchase your property, there will be uncertainty about your purchasing power, including how much you can spend on your down payment.
• Additional costs incurred by a bridge loan: If you need the proceeds from the sale of your property for your purchase, your bank or lender can offer you the option of a bridge loan to acquire the desired property. However, it will cost several thousand dollars to cover the administrative costs, as well as the interest costs associated with granting the loan.
• A less competitive and more stressful offer to purchase: Writing an offer to purchase that includes the condition of sale makes your promise to purchase less attractive to the seller. In addition, once your offer to purchase is accepted, it will include a 72-hour clause. Thus, as long as the terms of your sale are not fulfilled, the 72-hour clause indicates that the seller can find another buyer. In general, the buyer's deadline for fulfilment of the conditions is 30 to 90 days. This number may vary depending on the agreement between the seller and the buyer. If the seller receives an even more attractive offer from another buyer and the conditions are lifted before yours, the seller will have 72 hours to send you a notice, being the first buyer. You should then lift all your conditions, including the sale of your property and provide proof of the financing of the purchase. In short, the addition of this condition can raise many concerns and lead you to make concessions that you would not normally make.
• The risk of not selling: An additional disadvantage to buying before selling your property is not being able to sell your property once your buying process has begun. For example, you accepted an offer to purchase your property and during the inspection a problem affecting the building was discovered. Whether this problem is real or imagined, major or insignificant, the buyer can cancel his offer which will have catastrophic consequences on your own buying process, not to mention the loss of value of your property.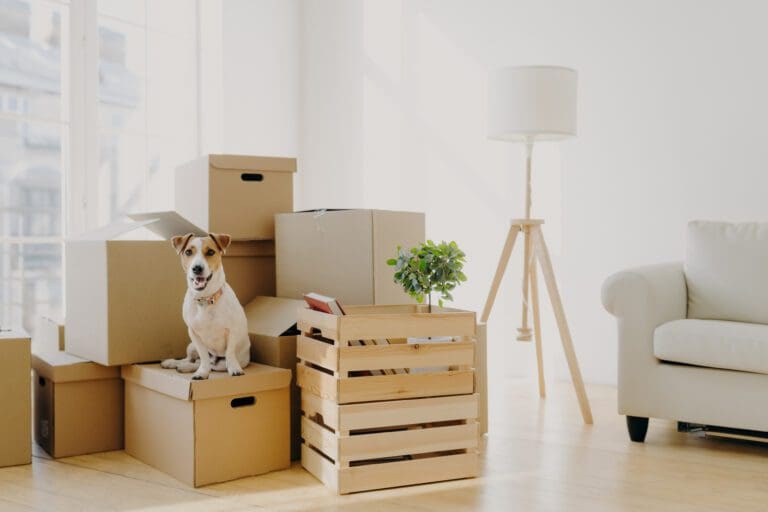 This sequence remains the most financially secure option as it involves selling your property and using the proceeds of the sale to acquire a new property.
Advantages of selling before buying
• A reduction in financial risks: In most cases, the sale of a property helps finance the purchase of a new property. Selling your property allows you to recover the value of the property and then have a better knowledge of the actual budget allocated to the future purchase including the amount of your down payment. So it's a safer option. In addition, the expenses are only related to one property, one mortgage, and you will not have the additional costs of a bridge loan.
• Better negotiating power: When you sell before you buy, you will have fewer constraints since you have no commitment to buy real estate. In this sense, since you will not feel a sense of urgency, you will have less pressure to sell and will therefore be less inclined to accept an offer that does not meet your expectations, which will result in a higher sales price. You'll have more bargaining power.
• A more competitive offer to purchase: As mentioned, with the sale price of your property, you have a better idea of the amount you will pay on the new property. You will not have to submit an offer conditional on the sale of your property. You can then make offers to purchase with only the basic conditions (inspection, financing and document review).
Disadvantage of selling before buying
• The impossibility of finding the desired property: The main drawback of the pre-purchase sale that worries some homeowners is not being able to find a property that fits their needs once their current home is sold. This could result in a temporary rental while finding the ideal property. That said, with the assistance of an expert real estate broker in your neighbourhoods for the sale of a property and the purchase of a new one, this scenario can be avoided.
Selling and/or buying your property is an important event that can generate considerable stress and where constraints and uncertainties can occur. In order to simplify this process, to obtain better purchasing power and especially to reduce financial risks, it is generally recommended to sell your property before buying a new one.
In addition, in our opinion, the key to success is to accept an offer to purchase in which the deadline for signing the act of sale is more than 90 days, while being accompanied by a real estate broker who has a great deal of expertise in the acquisition of real estate.
Still hesitating about the right decision? Contact one of our real estate brokers who will enlighten you on the subject and according to your needs.
There are many questions about whether it is better to sell your property before buying a new one or whether it is better to buy before selling. According to our team of experts, it is always preferable to sell your property before making a new acquisition of real estate. The benefits are many: you reduce financial risks, you will have more time to make an informed decision about the sale and purchase of a new property. When you make an offer to purchase, you will have fewer conditions, which can then attract more sellers. Selling before purchasing a new property helps alleviate worries about this important event of a lifetime. As for the purchase before the sale, this option is interesting only in the case of a cash purchase. If you have additional questions, do not hesitate to contact a YE/SARRAZIN real estate broker !
Questions about selling before buying or buying before selling? Contact one of our real estate brokers to find out more
Read more from our real estate blog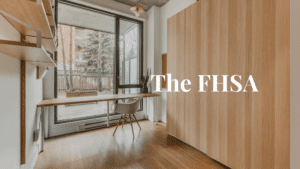 Buyer Information
The FHSA – Key information Buying a home is an important investment that can lead to one of your best investments for life. There are
Read more »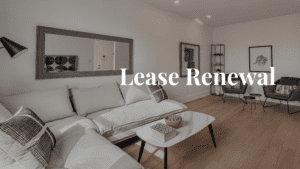 Buyer Information
Lease renewal : the important points As the deadline for lease renewal approaches, it is appropriate to point out a few details of the law
Read more »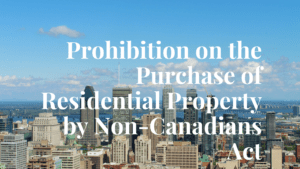 News
Prohibition on the Purchase of Residential Property by Non-Canadians Act The Government of Quebec outlined many housing measures in its last budget. These measures included
Read more »