Buying a property is an exciting moment in a lifetime that comes with a lot of stress. There are several important things to consider before you even make an offer for a property, one of those things include choosing your neighborhood before choosing the property itself. That means sitting down and looking through a Map and selecting your preferred neighborhood.
One neighborhood that is stimulating to live in and that has left many satisfied buyers in recent years is Rosemont-La Petite-Patrie. To help you get started on shopping for your next real estate acquisition in this top-ranking district, our team has prepared a list of things to know before buying.
What is the neighborhood atmosphere you are looking for?
One of the first things to ask yourself is the atmosphere of the neighborhood you are looking for. Is it a more lively or quieter atmosphere? A strong point of the Rosemont-La Petite Patrie borough is its impressive number of urban villages. From one street to another, the conviviality can differ. From Little Italy to Jean-Talon Market, La Petite-Patrie, Nouveau-Rosemont, Vieux-Rosemont, Angus, Cité-Jardin and Parc Molson, all offer a different environment. There is something to please all types of preferred vibe.
Is the area well served by public transport?
Always keeping in mind, the living environment, you are looking for, you can identify your main points of interest on a city map. Not all Montreal boroughs are well served by public transit. This is why it is essential to ask yourself about the places you will frequent most and see if they will be easy access. For example, is your workplace easily accessible? And if you plan to go by car, will traffic be a frustrating part of your daily life?
What is interesting about the Rosemont district is that it is very well served by public transport. Indeed, it has four metro stations, Rosemont, Beaubien, Pie-IX and Viau. Although they are all located outside the neighborhood, they are easily accessible by a short bus ride. In addition, for cycling enthusiasts, the area offers many cycle paths, and there are more that are currently being added. As for the famous BIXI bike, Rosemont-La Petite-Patrie is probably the Montreal borough with the most terminals.
Do the nearby services meet your needs?
Another point to consider is that of the services you wish to prioritize and which of these you would like to be close to. For example, what are the schools, sports centers, libraries, grocery stores and shops that surround the neighborhood? Rosemont district is one that offers the ideal neighborhood life, because it offers a lot of services. A great advantage of that, thanks to the dynamism of commercial arteries such as Promenade Masson, Beaubien, Bélanger and Plaza St-Hubert, is that you will be able to do all your shopping within a radius of 500 meters. These are all streets that offer a variety of commercial grocery stores, delicatessens, boutiques, bakery, fruit stores, bulk stores, hardware stores, pharmacy and banks.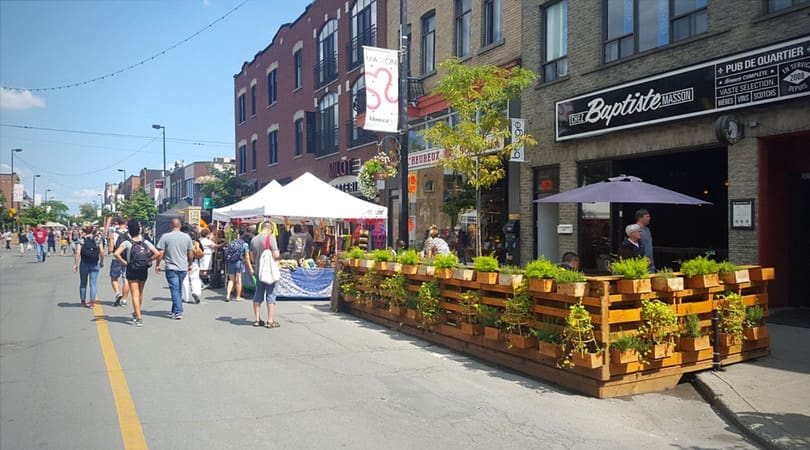 What about the people who live in the neighborhood?
A point that is often forgotten and idealized is the neighbors of your future property. It is important to consider the people who live in this neighborhood. Do they maintain their property well? Do you feel safe when you walk? With these things in mind, you can then think about talking to the neighbors if the opportunity arises. In addition, if you currently own a car, ask yourself if the streets in your neighborhood prohibit parking. These are all valid and important questions to ask. Rosemont neighborhood is inhabited by many communities who are all looking to help each other, promoting safe and very residential as a neighborhood, the streets practically belong to children. It's the perfect neighborhood if you plan of raising a family.
What is the environment of the neighborhood?
It is not uncommon that once installed in their new home, homeowners discover that their environment is far from what was hoped for. When you go to the premises of the desired property, it is important to inform yourself and analyze the desired neighborhood taking into account elements such as noise and odors when visiting the property. This way you will be at peace once the transaction is completed. As for the Rosemont borough, it is a municipality that promotes harmony among citizens and that relies on tranquility, while enacting regulations that go in the same direction.
Are there any peculiarities to the properties in this neighborhood?
Built more recently than the Plateau Mont-Royal, the Rosemont-La Petite-Patrie borough offers more space, since the properties have a real basement and not a service cellar. This can be particularly interesting for homeowners who need extra living or storage space. It is therefore important to learn about the properties in a neighborhood and to try to find out their specifics before buying. Indeed, each borough of Montreal has its own particularities and it is important to inform yourself in order to be educated on the neighborhood and plan the amounts necessary to put in after the inspection.
Do you find that there is enough green space?
You should also ask yourself if it is important for you to be surrounded by green spaces. In the past few years, the Rosemont-La Petite-Patrie borough has taken a green and sustainable turn and is now famous for the harmonization of its many parks, green projections, street gardens and green alleys. And, if Rosemont is surrounded by several parks, it is especially coveted to house one of the largest parks in Montreal, Maisonneuve Park. However, the area's must-see attraction remains the Botanical Garden, a world-famous attraction of Montreal.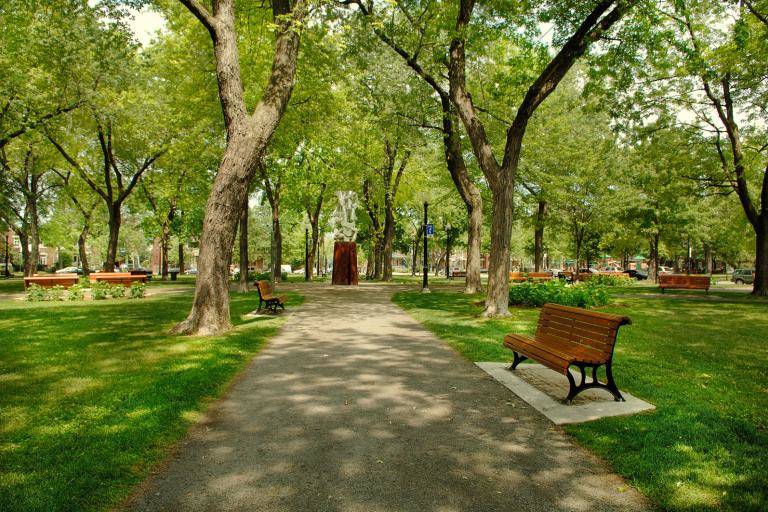 Finally, the reality is that Montreal is a city in constant change and that certain neighborhoods are reinventing themselves in their own way by optimizing public transportation services, improving the quality of life, by offering more and more green spaces to its inhabitants. This is we advise you to collect all possible elements in order to be an informed buyer. Going to physically visit the places and questioning the people who live there will help you make a good decision. Don't be shy to ask questions! The owner has a legal obligation to answer it as honestly as possible. Sometimes we think we know a neighborhood well, but we still have to do the work of surveying the streets and seeing the situation up close, and this, objectively. Now that the boroughs are competing with each other to improve the general quality of life of their residents, it can make decision-making more difficult.
---
Certainly, a broker remains your best ally to find the property that best suits your needs. When doing business with an experienced broker, you will be strongly encouraged to choose the area before making an offer on a property. Do not hesitate to contact one of our team's brokers, neighborhood discovery is one of the strongest points of our team! All you need to do is fill out this form and your next consultation will be booked!
Questions about living in Rosemont-La Petite-Patrie? Contact a real estate broker