Is there a better way to say "thank you" than to offer a delicious meal to someone who holds a special place in our hearts? For our team, lovers of gourmet pleasures, the answer is no! What could be better than sharing a Sunday brunch with your loved ones on Mother's Day? Our real estate broker Dominique Girouard shares one of his favorites spots, Le Mesòn, a Spanish-inspired restaurant located in the Villeray district of Montreal.
When real estate meets gastronomy
With his years of experience in Montreal's gastronomic scene, Dominique likes to try new addresses in his favorite neighborhoods of the city. The chic and relaxed atmosphere of this charming restaurant on the corner of Drolet Street will make you want to escape to the south of Europe and enjoy delicious Spanish tapas. The restaurant wall covered with azulejos also adds to the warm, family atmosphere of the neighborhood restaurant.
Churros, tostadas, gravlax, Manchego, the brunch menu offered at Mesòn will undoubtedly make you travel in just a few bites! Marie-Fleur St-Pierre, successful and passionate chef, accompanied by her great team, also prepares her dishes with love and a desire to share her know-how with as many people as possible. For all brunch lovers, Mesòn is an address to keep in mind to impress your mother and offer her a unique moment.
Mesòn Restaurant is located at 345 Villeray Street.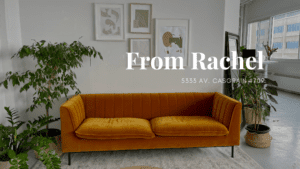 Neighborhood Discovery
From Rachel – Key Information From Rachel If you live in Montreal, chances are you've already heard of From Rachel, a local company that offers
Lire la suite »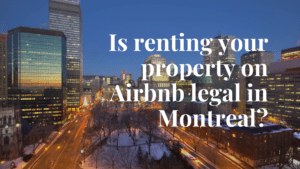 Real estate information
Is renting your property on Airbnb legal in Montreal?- Key Information This is a question that has been on everyone's lips for a number of
Lire la suite »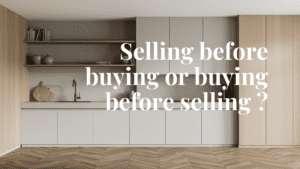 Real estate information
Selling before buying or buying before selling? – Key Information Should I sell my property before buying one or buy before selling my current property?
Lire la suite »