Inspiring passion for simplicity
Founded in 2014 by Marilyne Bouchard, holder of a bachelor's and a master's degree in microbiology, BKind's mission is to offer high-end natural skin products, cruelty free. Offering products entirely made in Quebec, the company stands out for its environmental values ​​and honorable commitments to the community. The entrepreneur focuses on the use of natural products in the design of her cosmetics and skincare products, making them ideal for use on sensitive skin.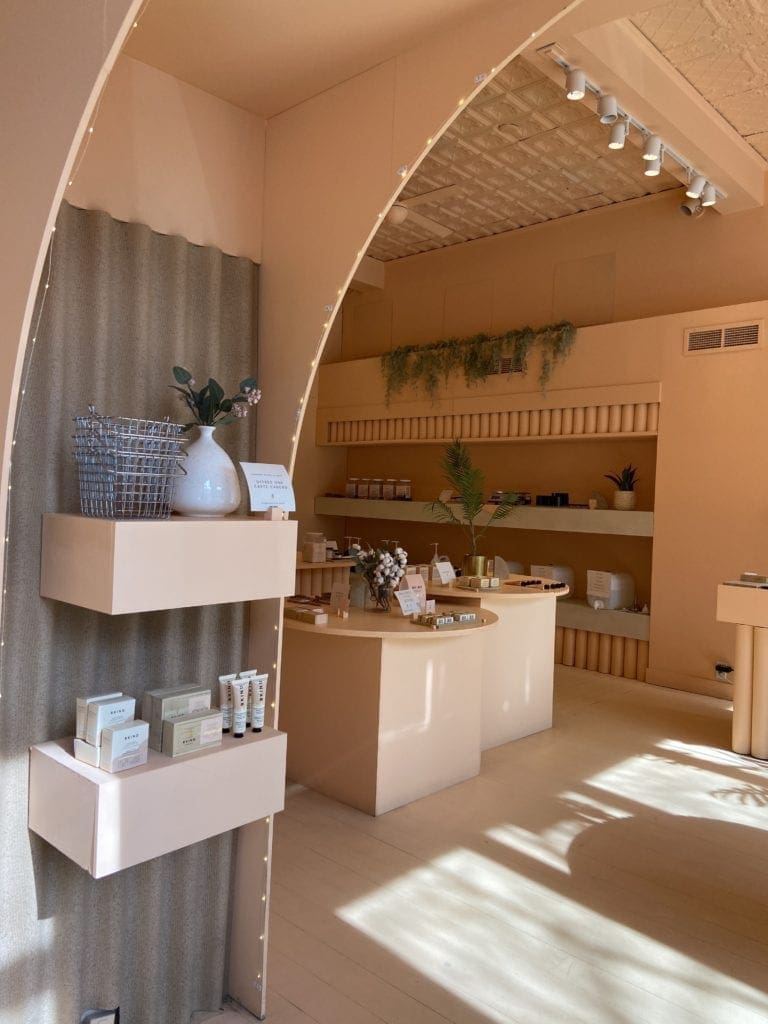 Sarah Stapleton, assistant to our brokers and real estate broker herself, is a great admirer of this boutique located on Saint-Laurent Boulevard in Montreal, within walking distance of our team's offices. The very unique design of this boutique, entirely painted in terracotta, transports its visitors to an atmosphere that cannot be found anywhere else on the Plateau Mont-Royal. A visit to BKind is the ideal way to take a break from the daily grind and get away from it all by discovering their unparalleled range of products.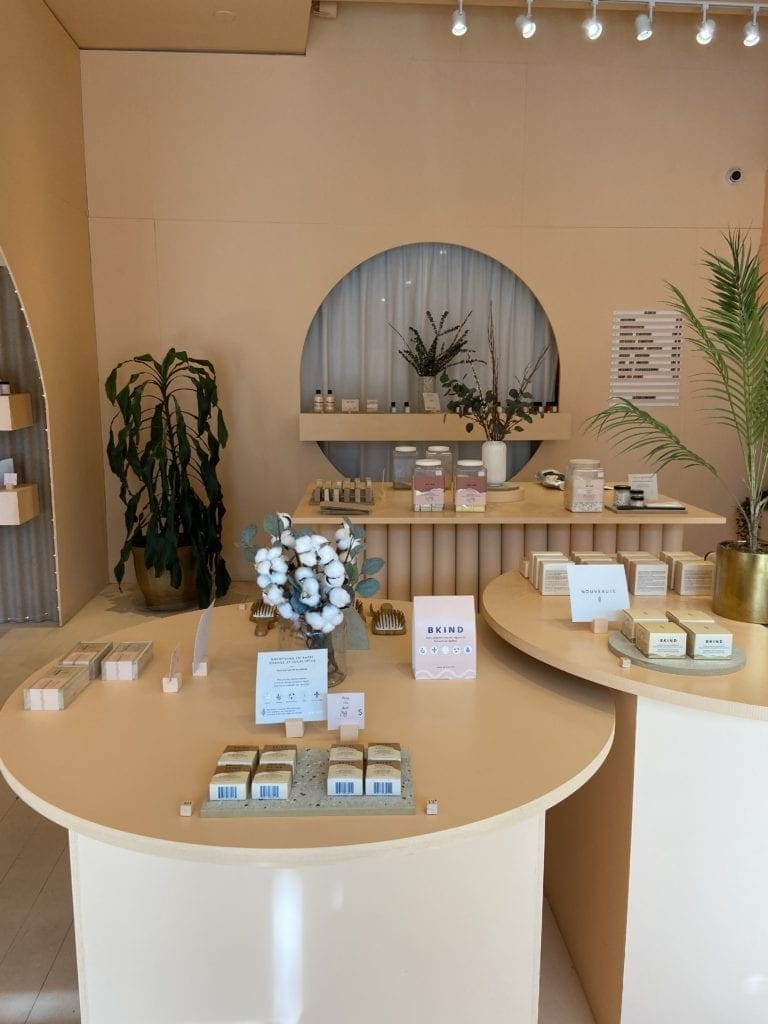 Facial exfoliant, soap, shampoo bar, non-toxic nail polish, BKind offers a beautiful and wide selection of body products that will appeal to lovers of pampering evenings at home. The store also offers an assortment of products chosen especially for Mother's Day!
The BKind store is located at 3455, boulevard Saint-Laurent, on the Plateau Mont-Royal.