Those who know Remy know he is a full-time real estate broker and part-time epicurean. YES ! Remy loves culinary delights and enjoys taking the time to stop at local restaurants to find THE newest and best-hidden gems. Today, Remy took us to one of his all-time favorites on Saint-Denis street: Baguette et Brochette.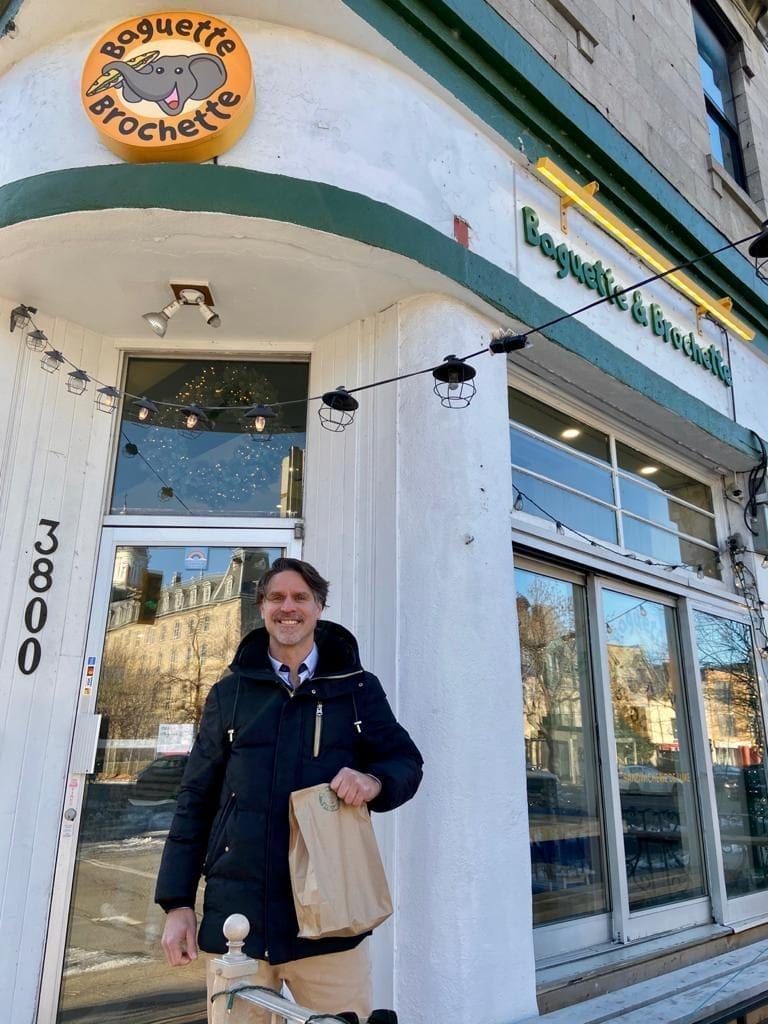 An All-time Lunch Favorite
Baguette Brochette is his go-to destination when he craves a quick and delicious dinner! Since his discovery of this Ivorian origin restaurant, several times a week, a delicious smell awakes the appetite of team members at the office. Imagine… A smell of fresh baguette combined with delicious African street food.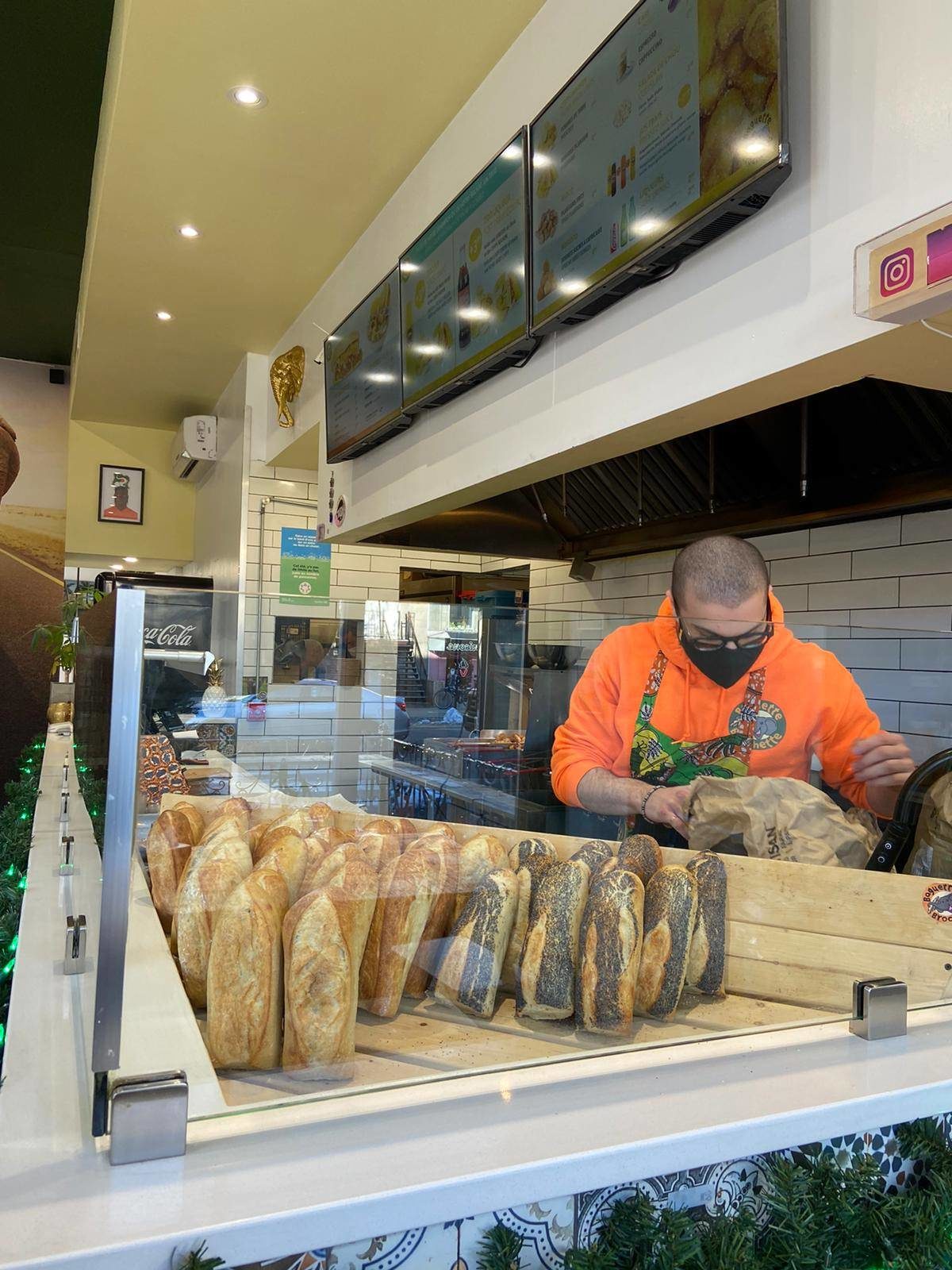 Immerse yourself in the African Savannah
When you walk into their restaurant, you immediately feel immersed in the African savannah. The decor signed AL designer gives a warm atmosphere resulting from a mixture of wood, vegetation, and wallpaper inserts. The restaurant has about 20 seats inside and a charming terrace outside.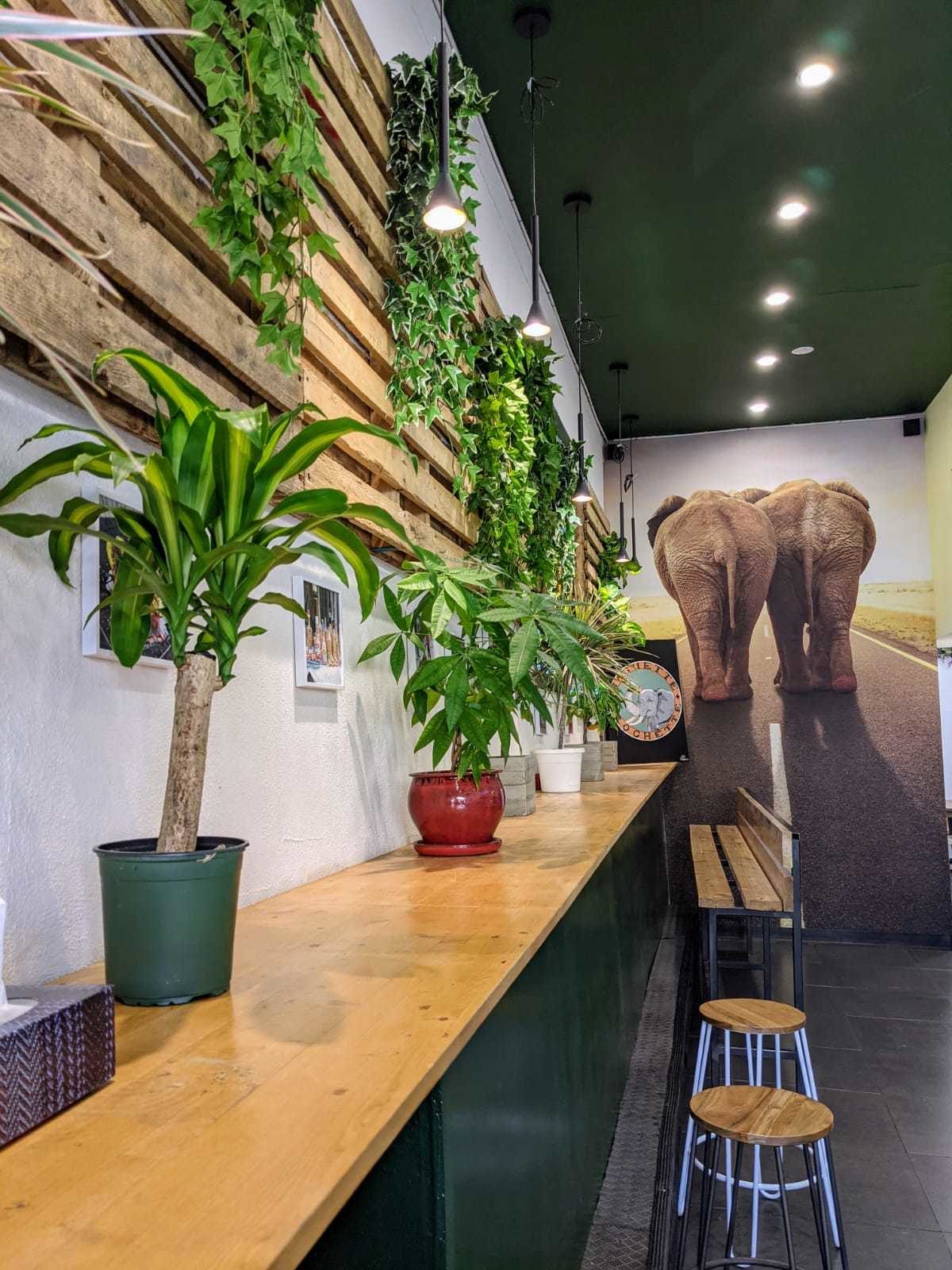 Fast, fresh and tasty!
As for the culinary offer, Baguette Brochette offers a variety of quick, fresh, and tasty dishes! Their menu includes kebabs of chicken, beef, and even offers a choice of vegetable proteins. The choice of garnish is delicious, consisting of vegetables, homemade mayonnaise mixed with African spices, it's to lick your fingers! The best part is that their baguettes are fresh daily and come from a local artisan bakery!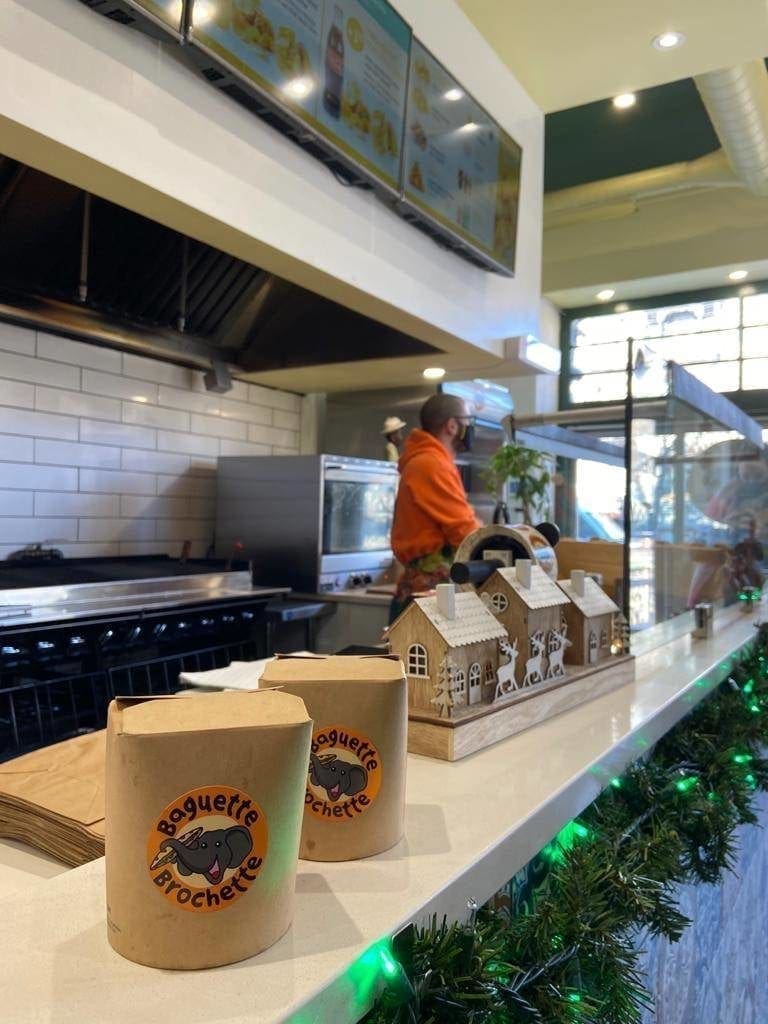 Visit them ! Your taste buds will thank you, but be careful not to develop a slight obsession like our dear broker Remy.
Baguette Brochette is located at 3800 rue Saint-Denis.
---
Have you tried this neighborhood merchant? Share your opinion with us on social media! It will be our pleasure to know that you have tried and enjoyed one of our recommendations!