Plateau Mont-Royal is a trendy neighborhood. A landmark of coffee shops, delicatessen, artists and good taste! Our team loves working in this neighborhood. Being able to grab a delicious lunch to go, a gourmet coffee or run a quick errand, all on our office's street is truly a blessing.
With the official reopening of the shops, we decided to take the opportunity to share with you some of our best local favorites to visit on St-Denis Street.
Baguette Brochette
Baguette Brochette quickly became one of our favorites for lunch! By opening his sandwich shop, Jad Ezzeddine wanted to reinvent the classic of Parisian baguette by combining it with the best of African street cuisine. Stop by to savor one of their delicious luxury baguettes! They are SO worth it!
La Dépendance
Another business that we really appreciate is La Dépendance. This café-boutique offers you different spaces where you can create, and exchange, in an inspiring setting! The store also reopened this weekend to serve you delicious cones, coffees, and sweets! If you are passing through, we suggest you try the Caramel flavored ice cream, a delight!
Le Club Espresso Bar
The next discovery we want to share with you is Club Espresso Bar. This café offers under one roof an espresso counter, a coffee shop, and a repair shop for bikes of all ranges. This Montreal café was founded by four friends who shared a passion for cycling and coffee. They aimed to create a gathering place for the community of this sport on two wheels which is gaining popularity. For a specialty coffee or a choice of simple and healthy food, drop by to see Laurent and the rest of the team! They will welcome you with a big smile!
Savons et Provence
Savon et Provence is a business owned by a family of craftsmen that decided to leave their "Belle Provence" to come and settle in our "Belle Province". That being said, they offer a variety of traditional products from their region, including Provence fabrics, authentic Marseille soap, perfumes, dishes and pottery. If ever you are looking for a mask, they now offer masks and their quality fabrics and they are particularly beautiful.
Fauchois Fleurs
Fauchois et Fleurs is the perfect place to find bouquets that breathe spring and express happiness. The owners, Jean-Jacques Fauchois and his wife Odette opened the doors of their boutique in 1997. Very recently, their daughters decided to get involved and since then, this family forms a dynamic team that creates magnificent floral arrangements for you. Stop by the store to visit them, they will welcome you warmly!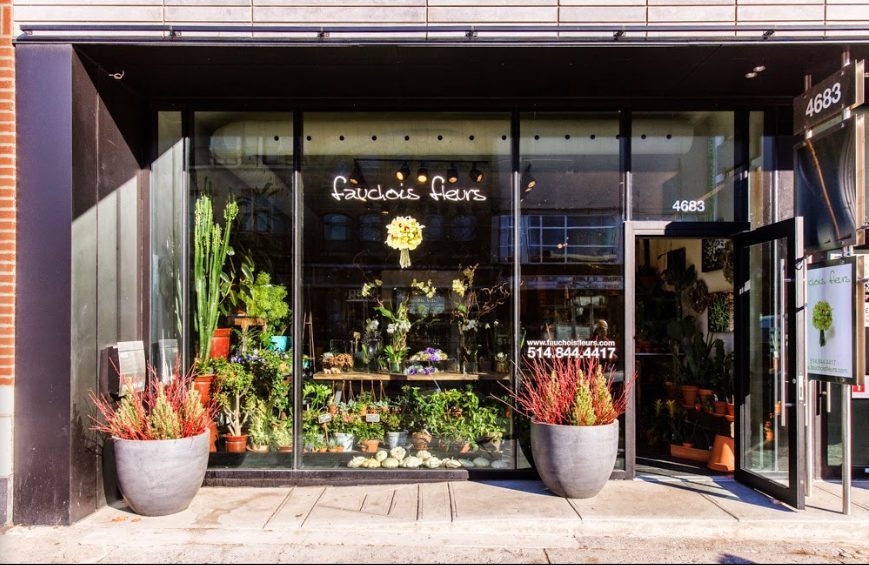 Carré Blanc
And finally, our next-door neighbor, Carré Blanc. They are a business that offers products of impeccable quality. They offer bed and bath luxury linens of different fabric such as cotton, satin and percale. You will find everything to create an atmosphere that bring happiness to your interiors. Come and visit them, they offer a nice selection of light and flexible clothing for the warmer temperatures announced.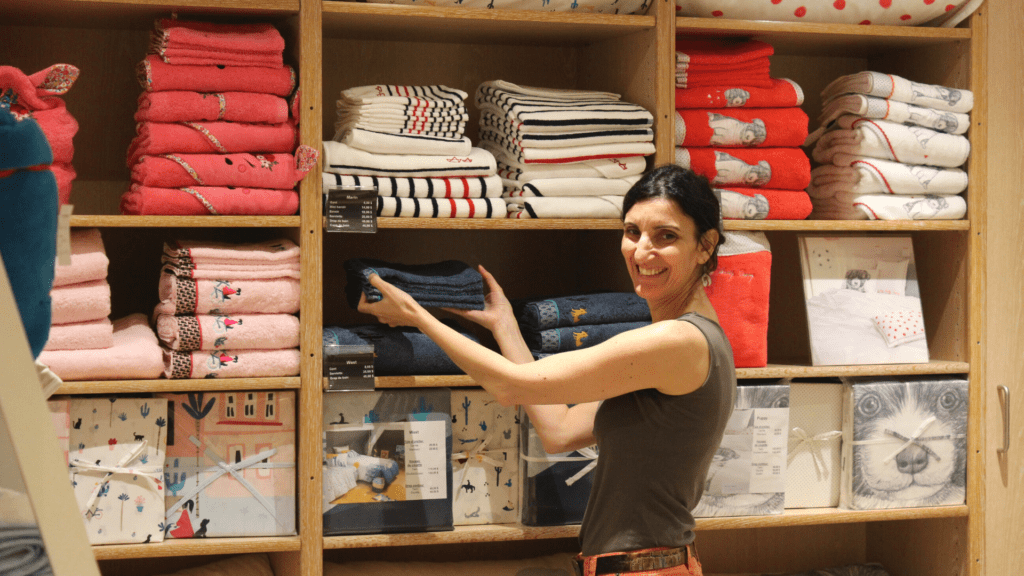 ---
If you are passing by on St-Denis to see us, stop to visit these merchants and don't hesitate to share your findings with us on social media!