Moustache Café - Key informations
If you are a coffee lover of as much as we are, then this neighborhood discovery located in La Petite-Patrie is for you!
There is no shortage of cafés in this dynamic area between Mile End and Petite-Patrie, but Moustache Café has several very special assets that allow it to rank as number 1 in the hearts of our team…including Jay's, of course! Sweet and affectionate, this adorable St. Pierre is without a doubt the mascot of the business…and the neighborhood! And you know our love for dogs, we couldn't resist!
In addition to their delicious coffees (we recommend the lattes with macadam milk and the iced chai lattes, real delights), the business offers homemade pastries made by their chef Leonie, in addition to their daily lunch menu!
Sandwiches, healthy salads, soups and bagels, the Moustache café is the perfect place for a little lunch break on their terrace or for an intense study session!
The big'stache, as well as the soups, which change according to the chef's new inspirations, are a must try!
Paul and Maude, the two owners of the place, are also unmatched in their kindness. Attentive to their clients' requests and on the lookout for new trends in their sector, the two entrepreneurs assiduously put their hands to work to ensure the place's inimitable reputation.
Recently renovated, the place offers many intimate spaces to sit and work in peace for an afternoon. The way they have optimized their business, as well as their very fashionable and friendly decor, allows the café to create a warm atmosphere, conducive to moments of study, relaxation or beautiful meetings!
Moustache Café is located at 35 Beaubien Street East, in La Petite-Patrie.
________________________________________________________________________________________
We are thrilled to announce that we are partnering with Moustache Café to offer you a chance to win a one pound bag of coffee in addition to a $250 gift card to Staples and a beautiful notebook from Paperole! The perfect combo for a successful back-to-school experience… or a return to the office! Good luck to all.
Enter the Back to School Contest on our Instagram page
See more neighborhood discoveries from our real estate team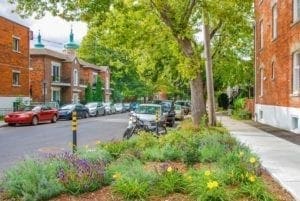 Neighborhood Discovery
Buying a property is an exciting moment in a lifetime that comes with a lot of stress. There are several important things to consider before
Lire la suite »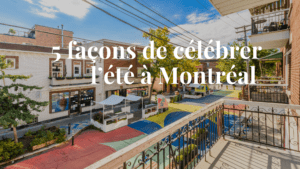 Buyer Information
5 façons de célébrer l'été à Montréal Summer in Montreal is a season where the city overflows with outdoor activities, delicious flavors, and picturesque places
Lire la suite »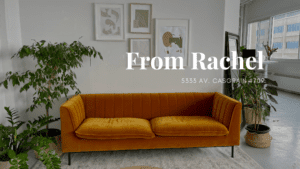 Montreal
From Rachel – Key Information From Rachel If you live in Montreal, chances are you've already heard of From Rachel, a local company that offers
Lire la suite »