Exploring HOMA with our broker Frederic Vinet - Key informations
Visit Hochelaga-Maisonneuve
Lively, colorful and festive, HOMA is a neighborhood situated south of Montreal's Olympic Stadium. Close to the Biodome and the beautiful Botanical Gardens, HOMA charms with its local merchants, its joie de vivre and the lifestyle that has been established. Full of neighborhood cafés, grocery stores, markets and boutiques of all kinds, Hochelaga-Maisonneuve offers a lifestyle based on neighborhood life and local businesses.
On the edge of dynamic Ontario Street, HOMA offers a commercial artery where restaurants, bars and boutiques intermingle to give this area an incredible charm and vitality.
Close to the vast Maisonneuve Park, HOMA combines the pleasures of city living with large green spaces where it is pleasant to wander. Offering a multitude of activities and entertainment throughout the year, the famous Ontario Street will delight you with its electrifying energy!
A few minutes from Pie-IX Boulevard, the Maisonneuve Market offers quality fruits, vegetables and local products in a relaxed and friendly atmosphere. Based on local relationships, the merchants sell the fruits of their harvests according to the season and invite city residents to discover fresh and local products. The Market is also the ideal place to enjoy the summer heat or sunny days in a setting reminiscent of European cities.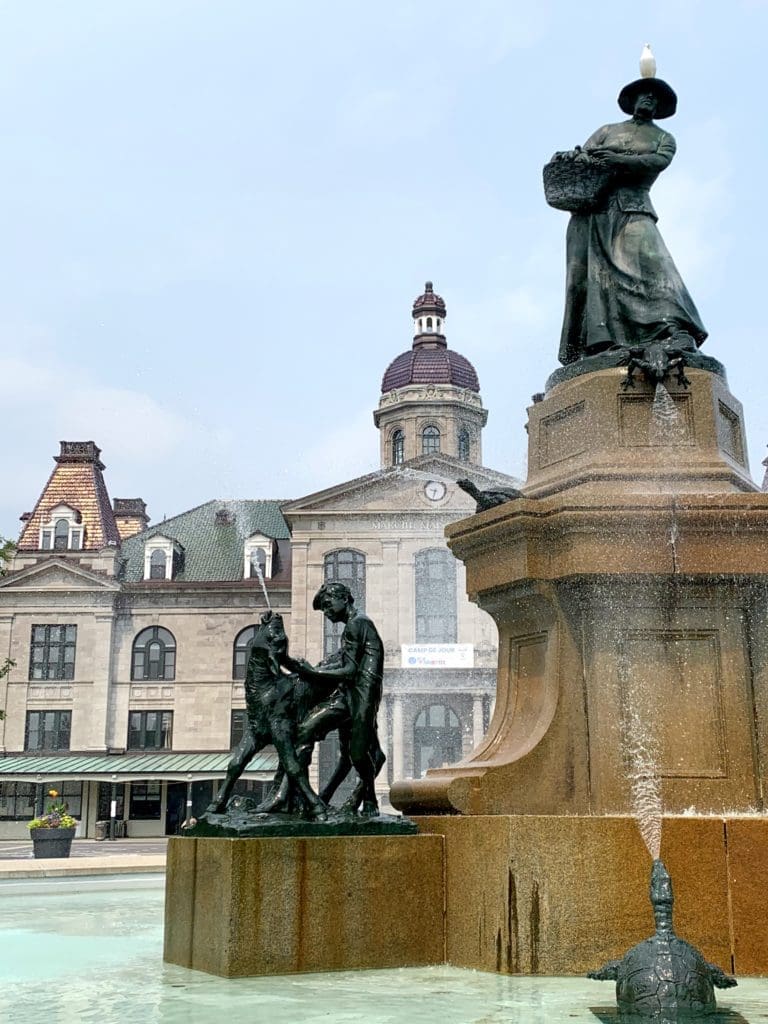 Moving a little to the west, it is the Place Valois and its unique charm that we discover. Surrounded by a few stores and the famous Bistro Le Valois, this outdoor space, where cultural and artistic events are held when the weather permits, offers a quiet space in the heart of a vibrant neighborhood. This is where we enjoyed the August sunshine and tasty pizzas from Heirloom, Place Valois' neighbor.
Colorful and lively, Ontario promenade, decorated with flowers and ephemeral installations, remains frozen in time. Offering original businesses, upscale restaurants and essential addresses, this neighborhood street is bursting with life.Whether you want to take an afternoon stroll, discover local merchants or artisans, you will be charmed by this unusual commercial street.
See more neighborhood discoveries from our real estate team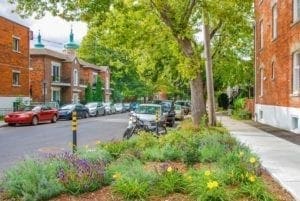 Neighborhood Discovery
Buying a property is an exciting moment in a lifetime that comes with a lot of stress. There are several important things to consider before
Lire la suite »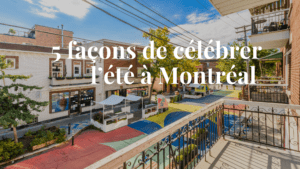 Buyer Information
5 façons de célébrer l'été à Montréal Summer in Montreal is a season where the city overflows with outdoor activities, delicious flavors, and picturesque places
Lire la suite »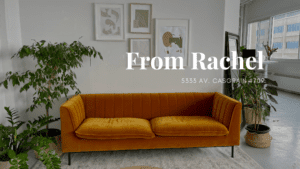 Montreal
From Rachel – Key Information From Rachel If you live in Montreal, chances are you've already heard of From Rachel, a local company that offers
Lire la suite »