3468 Av. Laval - unique characteristics
Typical 19th century architecture
Have you always dreamed of living in the heart of a jewel of unparalleled authenticity?
Enter 3468 avenue Laval, a majestic property with unique architecture that will leave you speechless.
From the moment you walk through the door, you'll be captivated by the tall, elegant entrance and finely crafted details that are the hallmarks of a sumptuous property.
Borrowing its design from the Victorian style of the 19th century, you'll find a host of period features in every room of the house. These include colorful, finely drawn stained glass windows, wood floors with traditional tapestries, decorative fireplaces and high ceilings with chandeliers worthy of the era.
Not to mention the dark wood moldings framing the room entrances, to welcome you into each space with distinction.
Spacious and elegant spaces
You'll find yourself living in a unique cocoon, enhanced by its touches of natural light, particularly in the gourmet kitchen with its distinguished finishes, the ideal place to concoct your most refined dinners, which you can enjoy in the cozy dining room.
The 3 spacious bedrooms are divine, reflecting the elegance embodied by this home. The perfect place to fall asleep after a warm and intimate evening by the fireplace.
There's also a private balcony, perfect during warmer weather, for gathering with friends or simply reading in the sunshine.
Located in the lively Plateau-Mont-Royal district, you won't want to miss its splendid Victorian façade on the emblematic Avenue Laval. Living in this home combines charm and excitement, as you're close to all the best addresses in this vibrant neighborhood.
Discover this property on our Instagram
Looking for an exceptional property in Montreal? Contact one of our real estate brokers.
See other exceptional properties in Montreal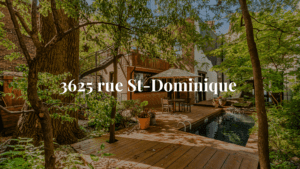 3625 rue St-Dominique – important points A unique story Built at the turn of the 1850s and restored in the course of the 20th century,
Lire la suite »
4444 rue Rivard – important points A coveted sector Right in the heart of the Plateau Mont-Royal, on charming Rivard Street, lies this spacious single-family
Lire la suite »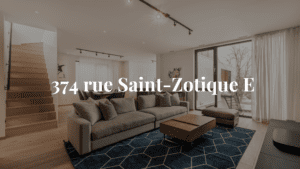 374 rue Saint-Zotique E. – specifications Radiant brightness Looking for a home that reflects the great outdoors, in the heart of Little Italy? Discover this
Lire la suite »
Some properties for sale in Plateau-Mont-Royal